Stoll Gives. Stoll Loves. Stoll Cares.
Stoll Gives. Stoll Loves. Stoll Cares.
Stoll Industries partners with nonprofit organizations across the world to serve those who are underprivileged and disadvantaged. A portion of each purchase through Stoll Industries goes to support various mission efforts. We have been blessed in many ways and recognize that the resources entrusted to us are intended to be shared. Stoll Cares is our response to Christ's calling to "love your neighbor as yourself."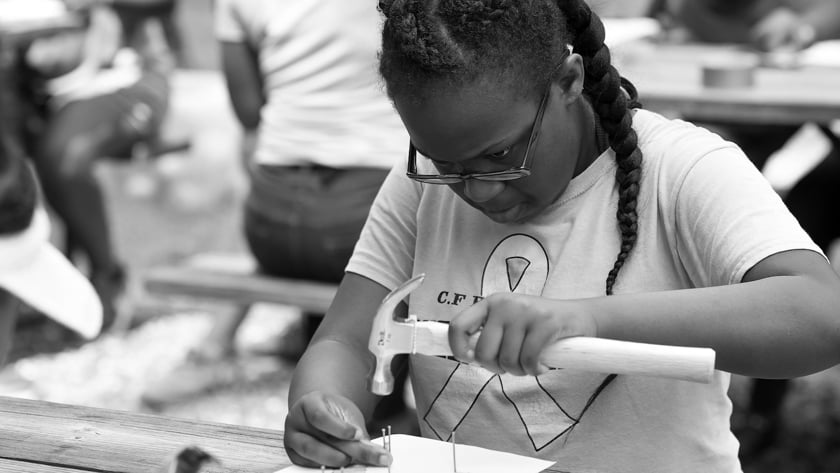 Small doesn't mean incapable.
You'll find Abbeville county, population 24,000, nestled in the upstate of South Carolina, stretching from the Savannah River along the Georgia border to the Saluda River across the upstate. Once primarily an agricultural county, times have shifted and manufacturing is now the largest job sector. Though not large by any means, Abbeville county boasts of pristine shorelines and natural resources, making her a hidden gem. In spite of some opportunities, many high school graduates have been opting out of further education and many in our community rely on government assistance to provide for their families. One of our passions and purposes here at Stoll is to invest in our local community by creating sustainable jobs, investing in local commerce, education, and developing resources that benefit our community. A question that has been overheard many times throughout the years as our founders made decisions was "How does this serve the Lord and [and benefit] our community?"
We are grateful for our dealers and customers and know that many of you also give in a variety of ways. If you would like to partner with us, we invite you to join us in making a difference in our world-one life at a time.
All donations will be received by Harvest Christian Ministries, the Section 501 (c3) nonprofit organization serving the Stoll Cares branch of Stoll Industries. All contributions are tax deductible.