Stoll Gives. Stoll Loves. Stoll Cares.
Stoll Gives. Stoll Loves. Stoll Cares.
Stoll Industries partners with nonprofit organizations across the world to serve those who are underprivileged and disadvantaged. A portion of each purchase through Stoll Industries goes to support various mission efforts. We have been blessed in many ways and recognize that the resources entrusted to us are intended to be shared. Stoll Cares is our response to Christ's calling to "love your neighbor as yourself."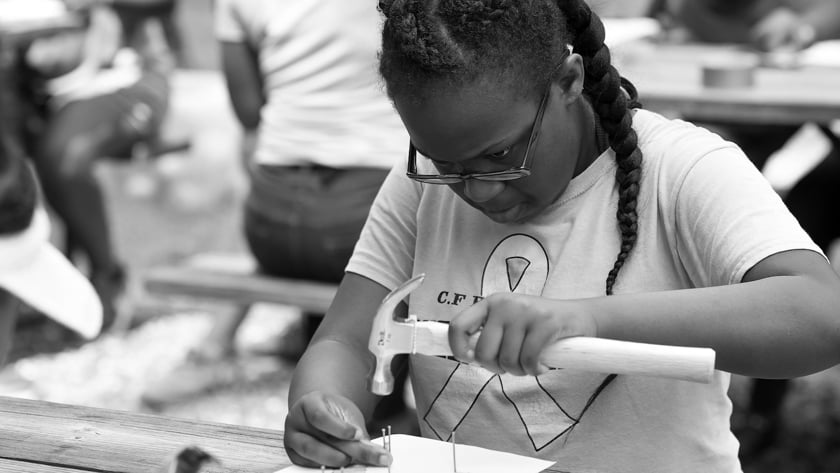 Cultivating character, citizenship, and the life of Christ.
Abbeville county, home of Abbeville Youth Center with a population of 24,000, is nestled in the upstate of South Carolina. While surrounded by the natural beauty of nearby lakes, the Saluda River and rolling pasture land, resources for kids after school aside from sports are hard to find. About ten years ago, a group of community members with big dreams met to discuss the possibility of creating a safe place for kids after school. A place where they could find encouragement, help with homework, a warm meal and most of all, HOPE. They weren't looking to create a charity, but a place where the whole community could give and receive, a place the whole community could invest into the generation of the future. Since opening in 2014, hundreds of young people have walked through the doors of Abbeville Youth Center. Formerly the local library, this stately building rises near the center of town on main street, welcoming middle schoolers and high schoolers 4 days each week with two days for each age group. Abbeville Youth Center has been a safe place for kids thousands of hours each year. Many of the staff are volunteers with several members of the community on staff providing coordination and leadership.
We are grateful for our dealers and customers and know that many of you also give in a variety of ways. If you would like to partner with us, we invite you to join us in making a difference in our world-one life at a time.
All donations will be received by Harvest Christian Ministries, the Section 501 (c3) nonprofit organization serving the Stoll Cares branch of Stoll Industries. All contributions are tax deductible.